The Red Lion and New Inn, Pembridge, Herefordshire. - P455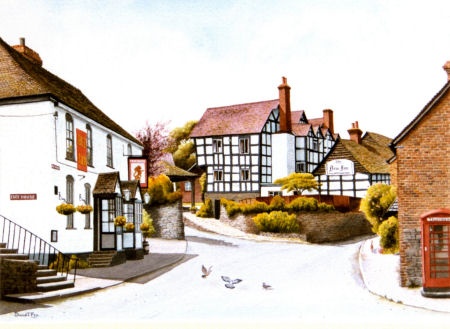 The Red Lion and New Inn, Pembridge, Herefordshire. - P455
Situated in the beautiful black and white village of Pembridge in North Herefordshire. The Red Lion history goes back to 1858 when it was listed as a 'beerhouse'. The New Inn was new in 1311 when it replaced the old that burned down. It is believed that the treaty was signed here after the battle of Mortimer's Cross in 1461.
Original watercolour, image size 14" x 10".
Mounted to fit frame size 20" x 16".
Price £245