Greeting Cards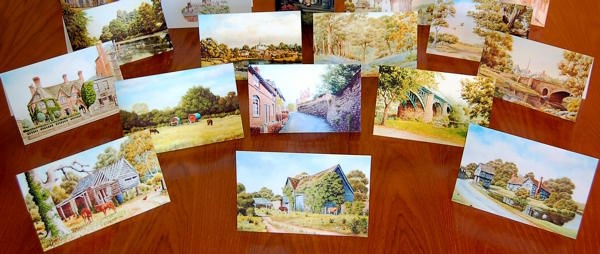 Greeting Cards are available from all of the prints displayed. Cards are approximately 7"x 5", but vary in size due to the dimensions of the original painting.
They are made from acid free card with a folded internal slip of 120 gm acid free paper, left blank for your own message. A description and reference number is printed on the back of the card which has a 7"x 5" envelope, both of which are enclosed in a cellophane sleeve.
Cards may be purchased in multiples of five. The higher the quantity ordered, the lower the price per card. To request the cards of your choice, could you please refer to the number on the print or painting and put these in an email to me via the email address on the contact details page.
Prices include free UK 2nd Class postage and packaging. For international and other postage information click here.