The Geisha and the Butterfly - P670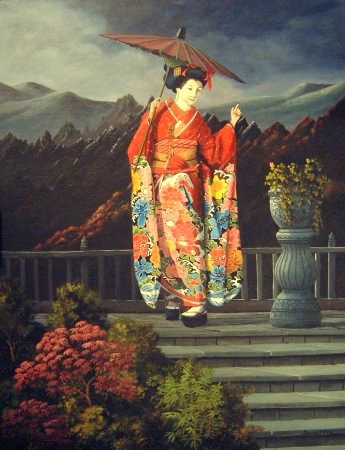 The Geisha and the Butterfly - P670
My wife sugested I paint a figurine that is standing in our living room, the Geisha, and she needs to be looking at something so why not a butterfly. The dark wintery sky behind was there to highlight the Geisha's kimono.
Original acrylic, image size 18" x 14".
Framed, £295
The signed, embossed limited edition print, mounted to fit frame size 14"x 11"
Price £40