The Clock Tower, Ledbury, Herefordshire. - P822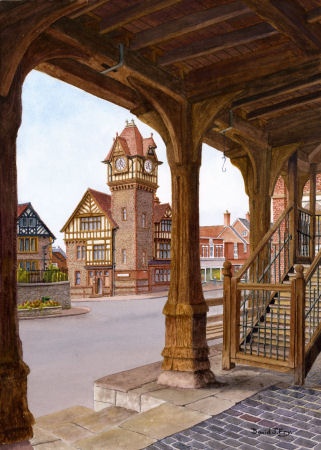 The Clock Tower, Ledbury, Herefordshire. - P822
The Clock Tower is a memorial to the local poet Elizabeth Barrett Browning opened in 1896. In 1938 it was re-opened by the poet laureate John Masefield as a public library. The library was re-located in 2015 and is now undergoing changes to make it into a recording studio, a performance space for the arts and crafts and a youth cafe'.
Original watercolour, image size 14" x 10".
Mounted to fit frame size 20" x 16".
Price £245
A signed, embossed limited edition print is available £40.