St. Ives lighthouse, Cornwall - P770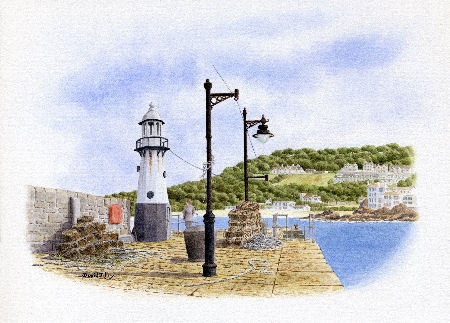 St. Ives lighthouse, Cornwall - P770
St. Ives has two lighthouses, the closest is the original lighthouse built by Smeaton in the 1830s. It was replaced by the more utilitarion lighthouse at the end of the pier in around 1900.
Original watercolour, image size 13" x 9.5".
Mounted to fit frame size 20" x 16".
Price £245
The signed, embossed limited edition print, mounted to fit frame size 14"x 11"
Price £40