St. Ives, Cornwall - P783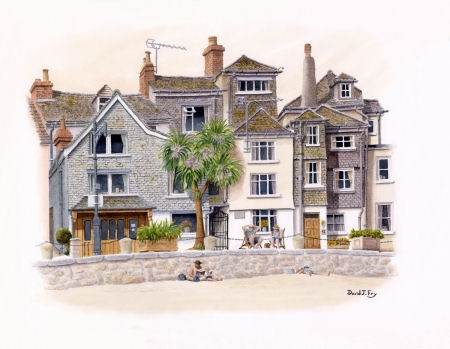 St. Ives, Cornwall - P783
An array of independent shops and cafes makes St. Ives an interesting place to be, especially when the sun shines. There's something for everyone, sand, sea and plenty of little restaurants about and don't forget the shopping experience, a nice time can be had for everyone. Beware of the gulls, they are aggressive.
Original watercolour, image size 13" x 10".
Mounted to fit frame size 20" x 16".
Price £245
The signed, embossed limited edition print, mounted to fit frame size 14"x 11"
Price £40