St. Ives, Cornwall - P777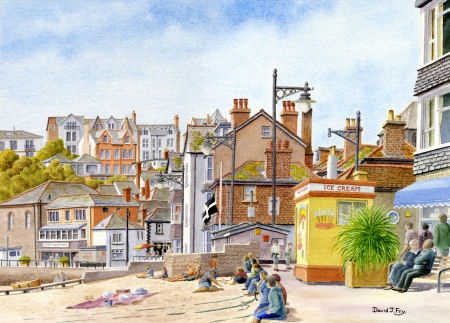 St. Ives, Cornwall - P777
St Ives takes its name from an Irish princess and missionary called St la. Acording to legend St la sailed to Cornwall on a leaf in the 5th century.
Original watercolour, image size 13" x 9.5".
Mounted to fit frame size 20" x 16".
Price £245
The signed, embossed limited edition print, mounted to fit frame size 14"x 11"
Price £40