Salisbury Cathedral, Wiltshire. - P121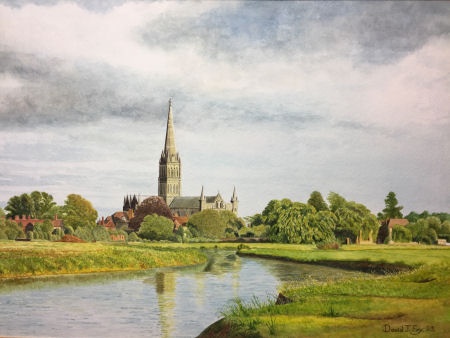 Salisbury Cathedral, Wiltshire. - P121
Salisbury Cathedral, formally the Cathedral Church of the Blessed Virgin Mary. It took 38 years from 1220 to compleate the main body of the church in 1258. The spire was build in 1320 and is the highest in Britain at 404 ft. The cathedral has the largest cloister and close in Britain 80 acres. It contains a clock which is amongst the oldest working axample in the world and it also has one of the four original copies of the Magna Carta. The copy came to Salisbury because of Elias Dereham, who was present at Runnymede in 1215, he was given the task of distributing some of the original copies.
Original watercolour, image size 14" x 10".
Mounted to fit frame size 20" x 16".
Price £195