Portland Bill, Dorset - P774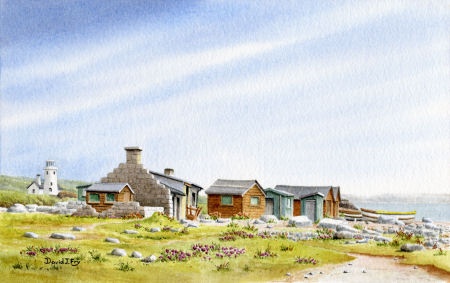 Portland Bill, Dorset - P774
The Isle of Portland forms a dramitic and distinctive wedge shape peninsula at the end of Chesil Beach with prominent cliffs all around the Isle. Because of a local superstition, due to the burrowing which can cause landslip in quarries, residents of Portland don't use the word 'rabbit' as it's bad luck, so they refere to them as 'the creatures underground mutton or furry things'.
Original watercolour, image size 10" x 6.5".
Mounted to fit frame size 16" x 12".
Price £145