Porthleven, Cornwall - P781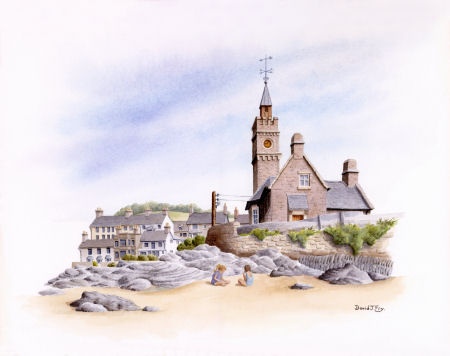 Porthleven, Cornwall - P781
Porthleven's most recognisable building is the Bickford-Smith Institute next to the pier and harbour entrance. It was built on the site of the old Fisherman's Arms and opened on 16th December 1884. The clock tower on the west corner is 70 ft high and there are pictures that have recorded heavy storms that show gigantic waves engulfing the whole building.
Original watercolour, image size 13" x 10".
Mounted to fit frame size 20" x 16".
Price £245
The signed, embossed limited edition print, mounted to fit frame size 14"x 11"
Price £40