Old Fownhope, Herefordshire - P684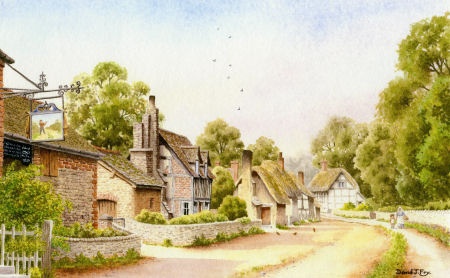 Old Fownhope, Herefordshire - P684
The timber framed cottages in the distance, known as the hovels were taken down for the road to be widened. The buldings came down but the road stayed the same, what a loss.
Original watercolour, image size 9" x 5.75".
Mounted to fit frame size 16" x 12".
Price £195
The signed, embossed limited edition print, mounted to fit frame size 14"x 11"
Price £40