Mousehole, Cornwall - P793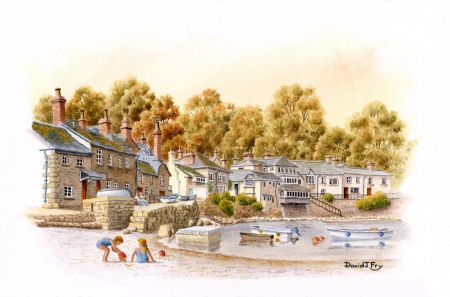 Mousehole, Cornwall - P793
A very attractive little harbour town with a small beach area inside the harbour walls. The area is protected from the force of the sea by two sturdy breakwaters.
Original watercolour, image size 9.5" x 6.5".
Mounted to fit frame size 16" x 12".
Price £195
The signed, embossed limited edition print, mounted to fit frame size 14"x 11"
Price £40