Market Square, Pembridge, Herefordshire - P674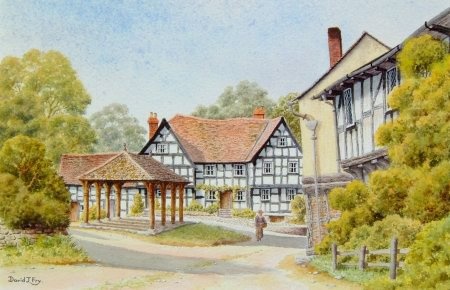 Market Square, Pembridge, Herefordshire - P674
Of the eight oak pillars, the north-west corner post rests on the base of an old preaching cross, the two large stones opposite are "Bargaining Nails", the origin of "Paying on the Nail".
Original watercolour, image size 9" x 5.75".
(Original Watercolour SOLD)
The signed, embossed limited edition print, mounted to fit frame size 14"x 11"
Price £40