Light House, Portland Bill, Dorset - P797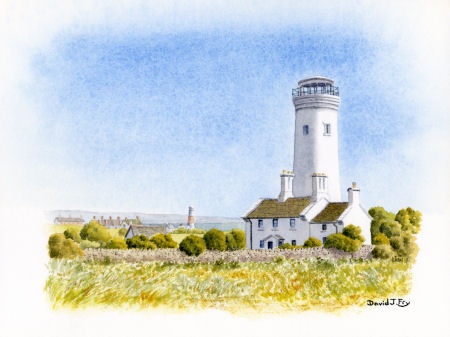 Light House, Portland Bill, Dorset - P797
There are three lighthouses on Portland Bill, this one is the "Old Lower Lighthouse". It is located along the eastern side of Portland Bill and has its own boundary walls and coastguard house and became Grade 2 listed in 1978.
The lower lighthouse has been rebuilt twice, once in 1789 and again in 1869 and was the first working lighthouse to have its light intensified by using lenses. This rebuilt 19th century lighthouse has been the home of the Portland Bird Observatory since 1961.
Original watercolour, image size 8" x 6".
Mounted to fit frame size 14" x 12".
Price £145