King Street, Hereford, 1930 - P631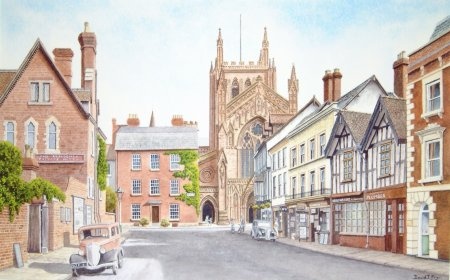 King Street, Hereford, 1930 - P631
The three story house in front of the Cathedral was demolished in the mid 1930s. The building on the left is part of the Residence Hotel, demolished in the 1960s.
Original watercolour, image size 12" x 7.75".
(Original watercolour SOLD)
The signed, embossed limited edition print, mounted to fit frame size 14"x 11"
Price £40