Holme Lacy House, Holme Lacy, Herefordshire - P687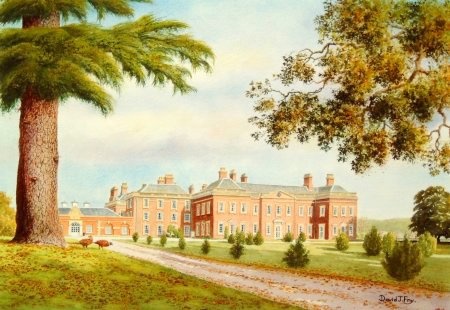 Holme Lacy House, Holme Lacy, Herefordshire - P687
Originally the home of the Scudamores. Of Norman descent, they settled here in the 14th century. It was rebuilt about 300 years ago and, after the death of Frances Scudamore in 1820, it became a hospital. It is now used as a leisure complex.
Original watercolour, image size 15.5" x 9.5".
Mounted to fit a 20"x16" frame.
£245.
The signed, embossed limited edition print, mounted to fit frame size 14"x 11"
Price £40