Hereford Cathedral from the North East - P625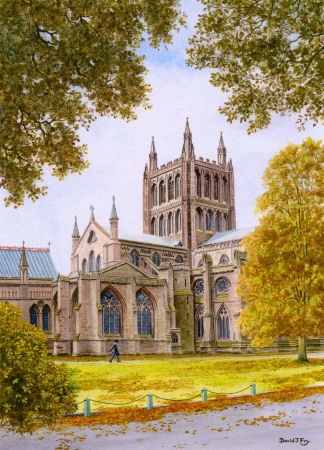 Hereford Cathedral from the North East - P625
In 676 Bishop Putta was given a plot of land to build a church. The present church is Norman construction and contains a collection of chained books in its library which is the largest in Britain. It also has a cider bible, maybe the only one in existance. The famous 'Mapa Mundi', the oldest known map of the world is housed in a purpose built building adjacent to the cathedral.
Original watercolour, image size 13" x 9.25".
(Original Watercolour SOLD)
The signed, embossed limited edition print, mounted to fit frame size 14"x 11"
Price £40