Halford Passage, Cornwall - P768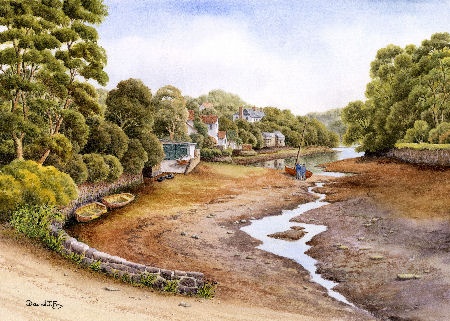 Halford Passage, Cornwall - P768
Helford and Frenchman's Creek. In an overgrown tangle of ancient woodland this area of Helford is a truly unique pocket of of Cornwall. Once a favourite of smugglers for its remoteness and web of secret inlets, its mystique and untamed beauty remains the same.
Original watercolour, image size 13.5" x 10".
Mounted to fit frame size 20" x 16".
Price £245
The signed, embossed limited edition print, mounted to fit frame size 14"x 11"
Price £40