Gwynne Street, Hereford - P512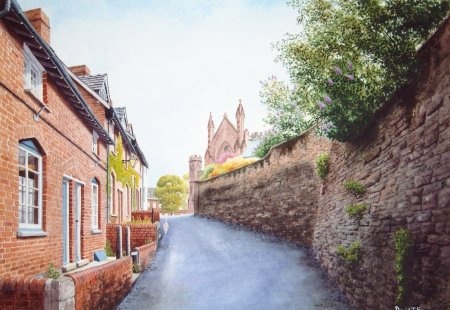 Gwynne Street, Hereford - P512
In 1650, Nell Gwynne, favourite of King Charles the Second was born in a tiny cottage in what is now known as Gwynne Street. A plaque marks the site of the birth place of this remarkable young lady.
Original watercolour, image size 13.5" x 9.5".
Mounted to fit a 20"x16" frame.
£245
The signed, embossed limited edition print, mounted to fit frame size 14"x 11"
Price £40