Fownhope Village, Herefordshire - P680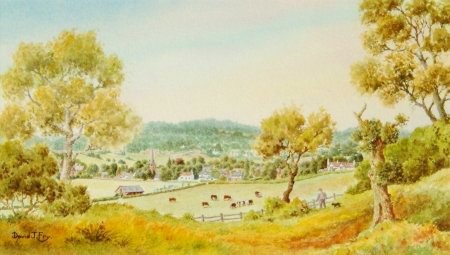 Fownhope Village, Herefordshire - P680
This picturesque village lies six miles S.E. of Hereford, with the River Wye on one side and the hills of Capler and Cherry Hill on the other.
Original watercolour, image size 10" x 5.75".
(Original Watercolour SOLD)
The signed, embossed limited edition print, mounted to fit frame size 14"x 11"
Price £40