Eastnor Castle near Ledbury, Herefordshire - P598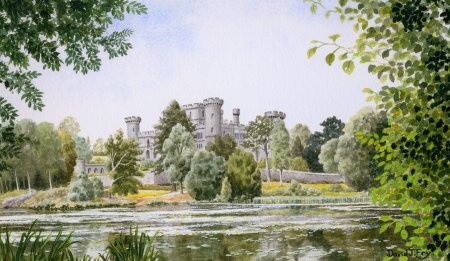 Eastnor Castle near Ledbury, Herefordshire - P598
A fairly modern castle built in 1812 by the first Earl Somers. It contains an amazing art collection and the 500 acre park with a large lake is a haven for flora and fauna.
Original watercolour, image size 10" x 5.75".
(Original Watercolour SOLD)
The signed, embossed limited edition print, mounted to fit frame size 14"x 11"
Price £40