Down-A-Long, Clovelly, Devon - P790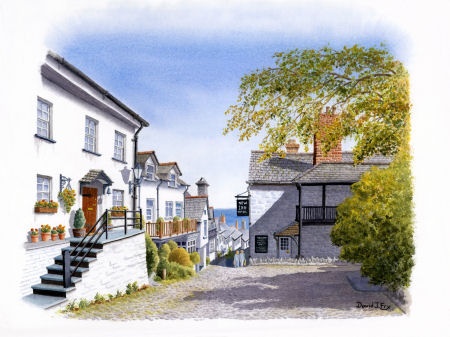 Down-A-Long, Clovelly, Devon - P790
The village of Clovelly clings to a 400 foot cliff, the way down is steep and the only transport for goods is by donkey and sledge. Its steep cobbled street tumbles its way down to the ancient fishing harbour and 14th century quay.
Original watercolour, image size 14" x 10".
Mounted to fit frame size 20" x 16".
Price £245
The signed, embossed limited edition print, mounted to fit frame size 14"x 11"
Price £40