Cottages, Porlock Weir, Somerset. - P736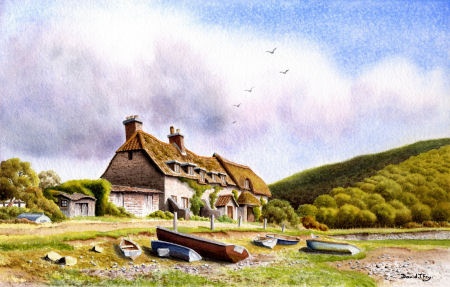 Cottages, Porlock Weir, Somerset. - P736
The cottages in the painting appear a bit out of place, sitting between the harbour and the stone and shingle shoreline. Porlock is a coastal village in Somerset and the port has existed for more than a thousand years.
Original watercolour, image size 10.5" x 6.5".
Mounted to fit frame size 16" x 12".
Price £195
The signed, embossed limited edition print, mounted to fit frame size 14"x 11"
Price £40