Clovelly, Devon - P766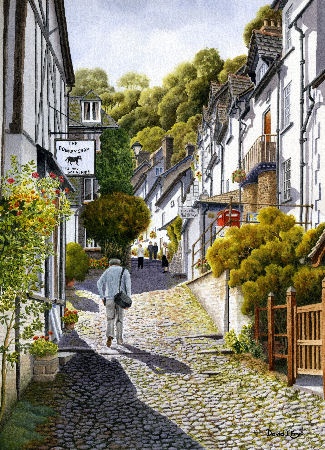 Clovelly, Devon - P766
Clovelly is privately owned and has been associated with only three families since the middle of the 13th century. The estate is run by the Clovelly Eastate Company, led by John Rous, a descendent of the Hamlyn family who have owned the village, estate, Manor House and Clovelly Court since 1738.
Original watercolour, image size 14" x 10".
Mounted to fit frame size 20" x 16".
Price £245
The signed, embossed limited edition print, mounted to fit frame size 14"x 11"
Price £40