A' la Ronde', Devon - P804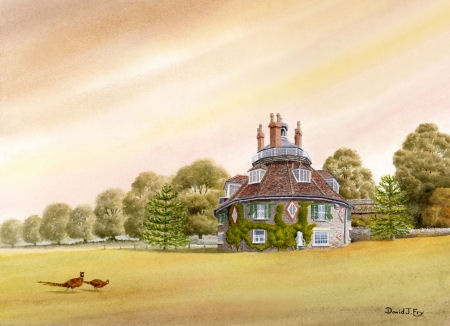 A' la Ronde', Devon - P804
A la' Ronde is an unusual 16 sided house built be two cousins, Jane and Mary Parminter in 1796. The two cousins went on a Grand Tour, which was fashonable in the 18th and 19th century. They were influenced to build A la' Ronde after observing European architecture, the design is supposedly based on the Basillica of San Vitale. The grade 2 listed building is now in the ownership of The National Trust.
Original watercolour, image size 13.5" x 10".
Mounted to fit frame size 20" x 16".
Price £245
The signed, embossed limited edition print, mounted to fit frame size 14"x 11"
Price £40