The River Wye, Old Bridge and Hereford Cathedral - P649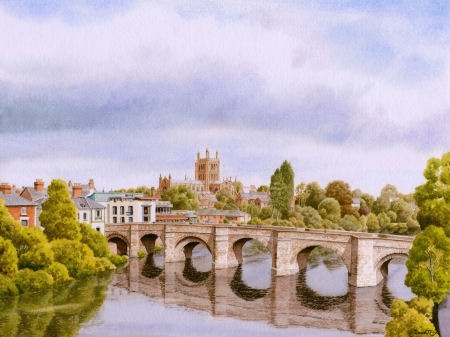 The River Wye, Old Bridge and Hereford Cathedral - P649
Originally there was a wooden bridge across the River Wye at this point, it was replaced by the stone bridge in 1490. In 1645 the third arch from the north side was demolished as a defence against the Scots army. This was the only bridge used in Hereford for two way traffic up until the mid 1960s when the New Bridge was built.
Original watercolour, image size 13.5" x 9.5".
(Original Watercolour SOLD)
The signed, embossed limited edition print, mounted to fit frame size 14"x 11"
Price £40