The River Wye at Byford, Herefordshire - P671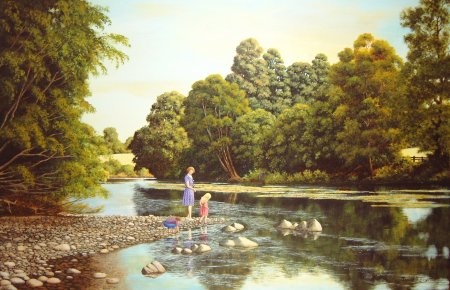 The River Wye at Byford, Herefordshire - P671
Byford is about 7 miles west of Hereford with a secluded portion of the River Wye. My wife and I stumbled upon this beautiful part of the Wye while out walking and I couldn't resist the scene you now see in the painting, I had to paint it.
Original acrylic, image size 18" x 14".
(Original Acrylic SOLD)
The signed, embossed limited edition print, mounted to fit frame size 14"x 11"
Price £40