The Residence Hotel, Broad Street, Hereford - P626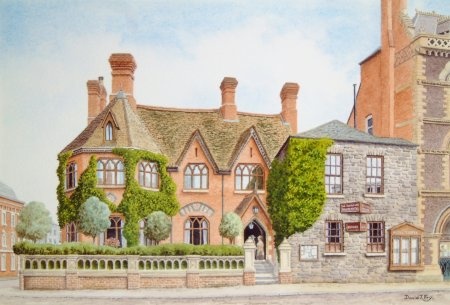 The Residence Hotel, Broad Street, Hereford - P626
The Residence Hotel on the corner of Broad Street and King Street, originally the residence for the 'Canon' of the Cathedral.
A victim of the wanton destruction by the city planners in the 1960s. A concrete and glass office block has taken its place. Original image, see 'Hereford Then & Now' by Derek Foxton.
Original watercolour, image size 10" x 6.25".
(Original Watercolour SOLD)
The signed, embossed limited edition print, mounted to fit frame size 14"x 11"
Price £40