The Old House, High town, Hereford - P678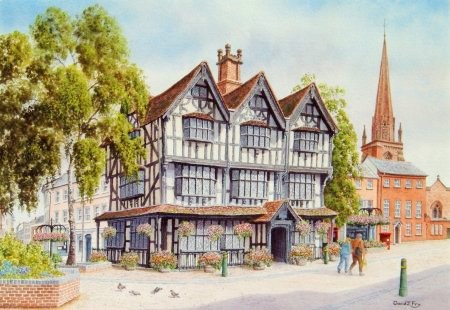 The Old House, High town, Hereford - P678
It is believed that it was built for a Master Butcher in 1621 who used part of the house as a shop. All the building which stood in High Town were demolished one by one until finally in 1837 it was the last one standing. It has been a butchers, a saddlers, a hardware shop and a bank. It is now a museum.
Original watercolour, image size 14" x 9.75".
(Original Watercolour SOLD)
The signed, embossed limited edition print, mounted to fit frame size 14"x 11"
Price £40