The Cathedrals of Hereford, Gloucester and Worcester - P714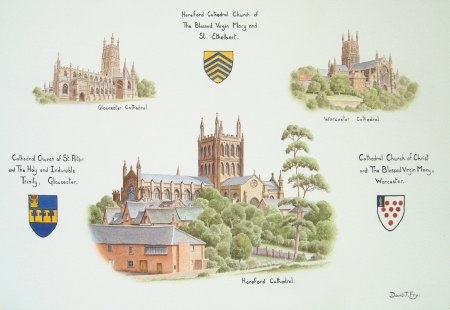 The Cathedrals of Hereford, Gloucester and Worcester - P714
A painting to celebrate the Three Choirs Festival, which is held annually at one of the three Cathedrals. The oldest institution of its kind in the world, it originated at a music meeting in 1715.
(Original Watercolour SOLD)
This signed, embossed limited edition print has been restricted to 65 copies.
Image size of 11.5"x 8".
Mounted to fit frame size 16" x 12".
Price £55