Stage Coach Mews and All Saints, Hereford - P648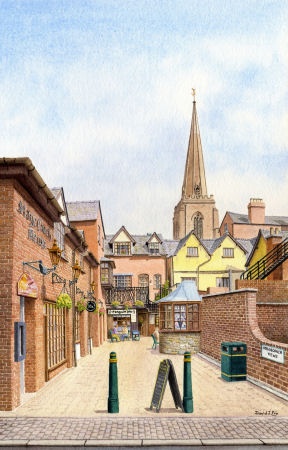 Stage Coach Mews and All Saints, Hereford - P648
In 1715 Dr. William Brewster bequeathed in his will 285 books to All Saints Chained Library. In 1858, when church funds were low, a church warden sold them to a London dealer who was going to send them to America. Last minute intervention saved them and the dealer got his £100 back, the books were restored to Hereford.
Original Watercolour, image size 13"x 8.5"
Mounted to fit a 20"x 16" frame.
Price £245
A signed, embossed, limited Edition Print, mounted to fit frame size 14"x 11"
Price £40