St. Ives, Cornwall - P817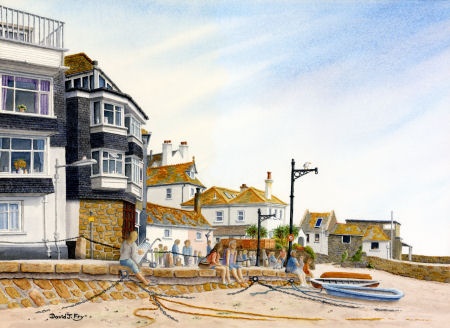 St. Ives, Cornwall - P817
An artist paradise. There's a paintable scene around every corner. I've spent many an hour drawing in one of the most popular village harbours in Cornwall.
Original watercolour, image size 13.75" x 10".
Mounted to fit frame size 20" x 16".
Price £245
The signed, embossed, limited edition print, mounted to fit frame size 14"x 11"
Price £40.