Ross-on-Wye, Herefordshire. - P821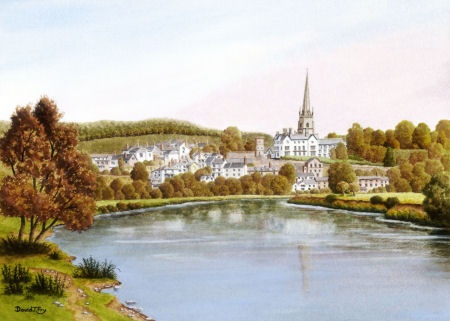 Ross-on-Wye, Herefordshire. - P821
Ross is a small town, south of Hereford, hilly, but so interesting with a network of narrow lanes off the main roads. The 17th century Church of Saint Mary is dominent on the sky line with the 19th century mock-Gothic walls and Gazebo Tower Folly in front, and admire pastel-hued dwellings tumbling down the hillside to the river.
Original watercolour, image size 14" x 10".
Mounted to fit frame size 20" x 16".
Price £245
A signed, embossed limited edition print is available £45.