Polperro, Cornwall - P728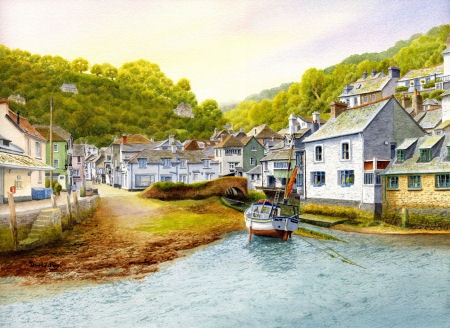 Polperro, Cornwall - P728
Polperro is famous for its idylic appearance and ancient fisherman's cottages, a picturesque fishing village located in the south east Cornwall area. First recognised as a fishing settlement with its first know record in the form of a Royal document dating back to 1303.
Original watercolour, image size 14" x 10".
(Original Painting SOLD)
The signed, embossed limited edition print, mounted to fit frame size 14"x 11"
Price £40