Pheasants - P740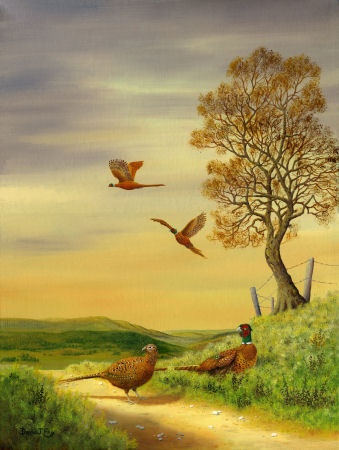 Pheasants - P740
The common pheasant is one of the most hunted birds, it has been introduced for that purpose to many regions and is also on game farms where it is commercially bred. The cock is a beautiful creature with magnificent plumage while the hen is dowdy, being able to blend in with its natural surroundings.
Original oil on canvas, image size 15.75" x 11.75".
Price £245
A signed, embossed limited edition print, mounted to fit frame size 14"x 11"
Price £40