Pembridge, The New Inn, Herefordshire - P651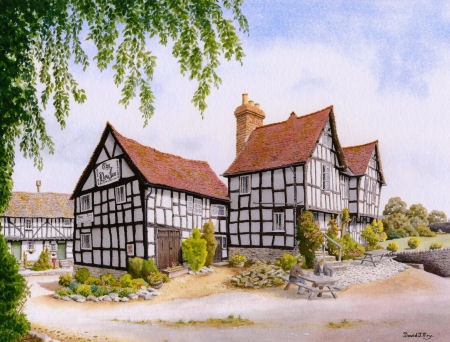 Pembridge, The New Inn, Herefordshire - P651
The New Inn started out as a farm house in 1311 where the farmer's wife began brewing and selling ale to the merchants at the nearby open market; which gives it the impressive distinction of being the oldest New Inn in England.
The New Inn is haunted, it has two ghosts, one a woman who only appears to other women and is said to be waiting for her lover to return from the war; which war is unknown. The other ghost a young soldier in a scarlet tunic, somtimes carrying a sword and other times beating a drum.
Original watercolour, image size 13.75" x 10".
Mounted to fit frame size 20" x 16".
Price £245
The signed, embossed limited edition print, mounted to fit frame size 14"x 11"
Price £40