Mousehole Harbour, Cornwall - P735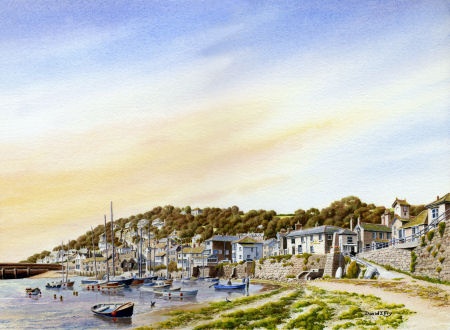 Mousehole Harbour, Cornwall - P735
Mousehole has a rich fishing heritage and has been a port since 1266, was once known as Porth Enys, meaning 'Port of the Island'. From the 13th century it was the main port in Mounts Bay until the 16th century when Newlyn and Penzance became more dominant.
Original watercolour, image size 14" x 10".
Mounted to fit frame size 20" x 16".
Price £245
The signed, embossed limited edition print, mounted to fit frame size 14"x 11"
Price £40