Market Hall, Ross-on-Wye. Herefordshire - P570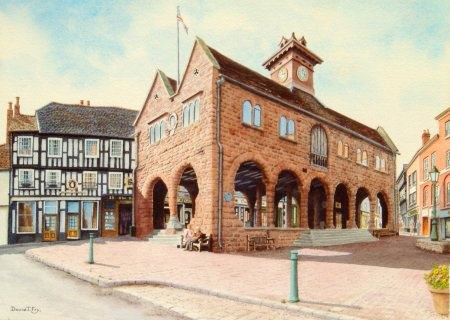 Market Hall, Ross-on-Wye. Herefordshire - P570
This red sandstone pillared market hall with it's central clock tower is not as old as it appears, dating only back as far as the reign of Charles the Second.
Original watercolour, image size 13.75" x 9.5".
(Original Watercolour SOLD)
The signed, embossed limited edition print, mounted to fit frame size 14"x 11"
Price £40