Lyme Regis, Dorset - P785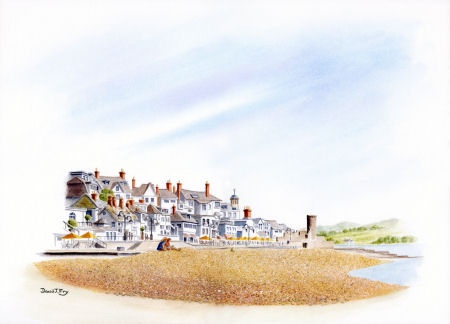 Lyme Regis, Dorset - P785
Lyme Regis is perhaps best known for the 'Cobb', a protective harbour wall built during the early years of the port. It provided an artificial harbour and a protective breakwater to shelter the town from storms. The beach to the west is pebbles, the beach facing south is sand and the beach to the east is again pebbles. Something for everybody. Lyme Regis is situated at the heart of the Jurassic coast and the cliffs constantly crumble and slip into the sea, revealing fossils from the ancient Jurassic past of 180 million years ago.
Original watercolour, image size 13" x 10".
Mounted to fit frame size 20" x 16".
Price £245
A signed,embossed limited edition print,
mounted to fit frame size 14"x 11" is available, £40