Ledbury Market Hall, Herefordshire. - P621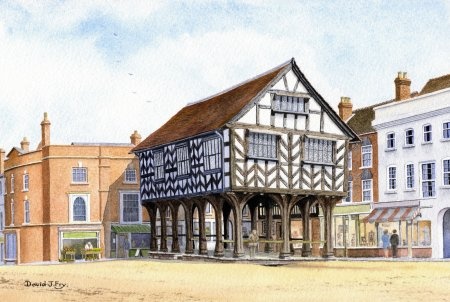 Ledbury Market Hall, Herefordshire. - P621
The brick and timber structure of Ledbury's market hall dates back to around 1653, presumed to be built by the celebrated "King's Carpenter", John Abel. Its original use was as a grain store, and is now used as a council meeting room and hosts markets below on Tuesdays and Saturdays.
Original watercolour, image size 9.5" x 6.25".
Mounted to fit frame size 16" x 12".
Price £195
A signed, embossed, limited edition print, mounted to fit frame size 14"x 11"
Price £40.