Kingfisher - P741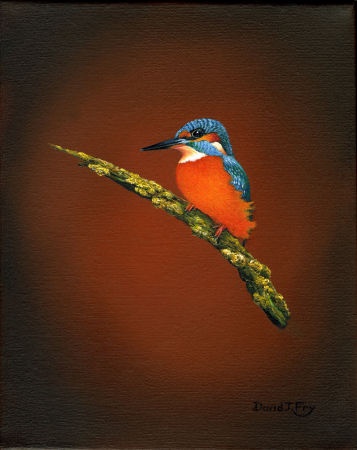 Kingfisher - P741
The Kingfisher is a small bird with an average weight of about 34gms, is about 17cm long with a wing span of 25cm. It feeds mainly on fish, caught by diving, and has special visual adaptation to enable it to see under water. In victorian times, because of its beautiful plumage it was killed to be stuffed and displayed in glass cases and for the use in hat making.
Original oil on canvas, image size 10" x 8".
Price £145
A signed, embossed, limited edition print, mounted to fit frame size 14"x 11"
Price £40