Hereford Cathedral, winter - P718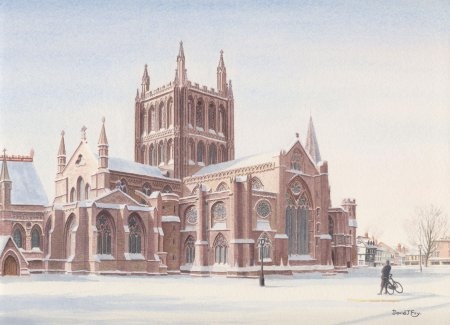 Hereford Cathedral, winter - P718
The bronze statue of Sir Edward Elgar sits on a circular plinth in the grounds of Hereford Cathedral. Elgar lived in Hereford for several years and was associated with the cathedral for most of his life through links with the Three Choirs Festival. Famous as a composser who wrote among other famous works, The Enigma Variations and The Pomp and Circumstance Marches.
Original watercolour, image size 11.5" x 8.5".
Mounted to fit frame size 20" x 16".
Price £245
The signed, embossed limited edition print, mounted to fit frame size 14"x 11"
Price £40