Halford Passage, Devon - P795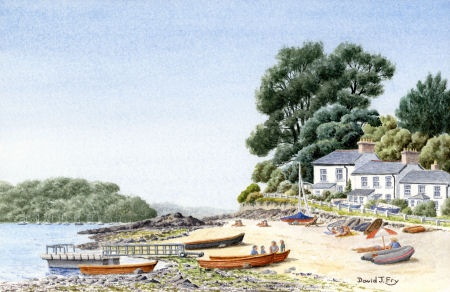 Halford Passage, Devon - P795
Helford passage, one of the most picturesque estuaries in Cornwall, The beach is situated in a naturally beautiful area favoured by walkers, wildlife fans and boat lovers alike. The small sand and shingle beach is accessible at low tide beside the very popular 300 year old Ferry Boat Inn.
Original watercolour, image size 9.5" x 6.5".
Mounted to fit frame size 16" x 12".
Price £145