Gweek, Cornwall - P769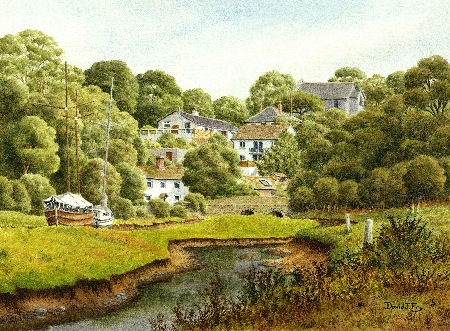 Gweek, Cornwall - P769
The old port of Gweek is located at the head of the Helford River and is the furthest navigable point of the tidal river. It is thought that there was a port here as long ago as 450 BC when tin was traded with the Phoencians. In mediaeval times Gweek became the busiest harbour in the area. These days the village is best known for the National Seal Sanctuary.
Original watercolour, image size 13.5" x 9.75".
Mounted to fit frame size 20" x 16".
Price £245
The signed, embossed limited edition print, mounted to fit frame size 14"x 11"
Price £40