Fownhope, Herefordshire - P698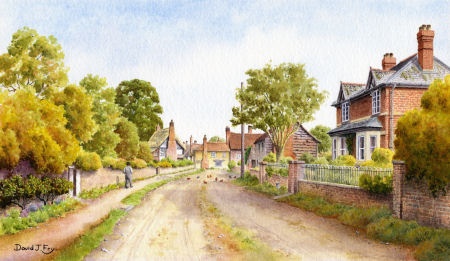 Fownhope, Herefordshire - P698
Fownhope is a picturesque village surrounded by meadows and bordered by the River Wye. In the 17th and 18th centuries there was a thriving bark stripping industry, the bark used for tanning leather. There were several lime burning kilns in the area and thankfully several inns in the village which supplied ale and cider to quench their dry throats, lime burning was thirsty work.
Original watercolour, image size 9" x 5.75".
Mounted to fit frame size 15" x 12".
Price £195
The signed, embossed limited edition print, mounted to fit frame size 14"x 11"
Price £40