Fownhope, Herefordshire, circa 1900 - P682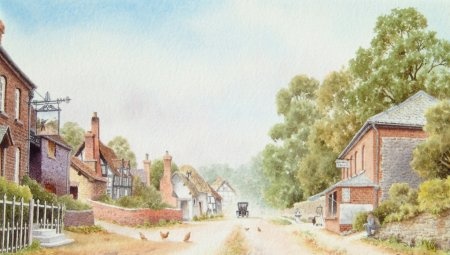 Fownhope, Herefordshire, circa 1900 - P682
Inspiration for this painting came from an old sepia photograph, the thatched cottages on the left known as the "The Hovels" are long gone. The one at the end was pulled down to enable the road to be widened. What a waste, as the road was never altered.
Original watercolour, image size 10" x 5.75".
(Original Watercolour SOLD)
The signed, embossed limited edition print, mounted to fit frame size 14"x 11"
Price £40