Fowey, Cornwall. - P818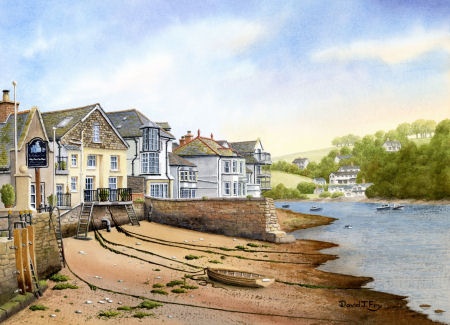 Fowey, Cornwall. - P818
The River Fowey can be crossed between Bodinnick and Fowey by a small car ferry, this cuts out a long drive around the esturary. Since 1869 the harbour including the estuary has been managed by the Fowey Harbour Commissioners and more than 7,000 yachts and pleasure craft visit during a typical season.
Original watercolour, image size 14" x 10 ".
Mounted to fit frame size 20" x 16".
Price £245
A signed, embossed, limited edition print, mounted to fit frame size 14"x 11".
Price £40.