Criccieth Castle, North Wales - P772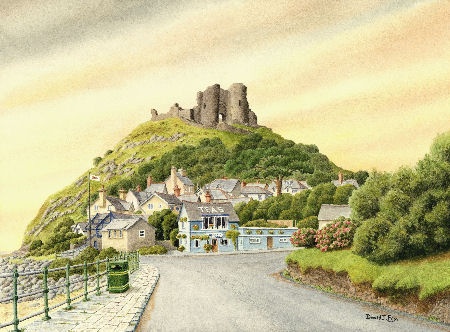 Criccieth Castle, North Wales - P772
Criccieth Castle, built around 1230 and stands on a rock headland between two beaches and commands astonishing views over the town and across Cardigan Bay. This craggy fortress couldn't withstand the invasion of Edward 1 in 1283 and several aditions and improvements were made to deter the Welsh from retaking the castle but in 1404 the Welsh prince Owain Glyndwr burnt the towers and without a garrison to protect it the town became entirely Welsh once more.
Original watercolour, image size 13.5" x 10".
Mounted to fit frame size 20" x 16".
Price £245
The signed, embossed limited edition print, mounted to fit frame size 14"x 11"
Price £40