Causeway Farm, Hunderton, Hereford. - P642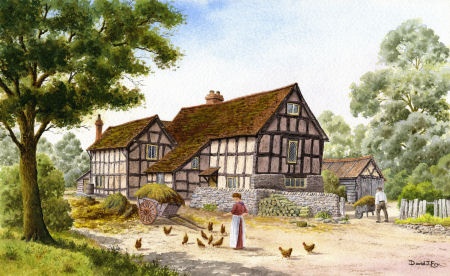 Causeway Farm, Hunderton, Hereford. - P642
Pool Farm and Causeway Farm sat next to each other on the Belmont Road. Pool Farm renamed Pool House is now a dendial practice whereas Causeway Farm was pulled down around 1912 to make way for a petrol station. That to has disappeared and is now part of the traffic complex at the roundabout of Belmont Road, Hereford.
Original watercolour, image size 10.75" x 6.5 ".
Mounted to fit frame size 16 " x 12 ".
Price £175
A signed, embossed, limited edition print, mounted to fit frame size 14"x 11"
Price £40.