Caernarfon Estuary, North Wales - P771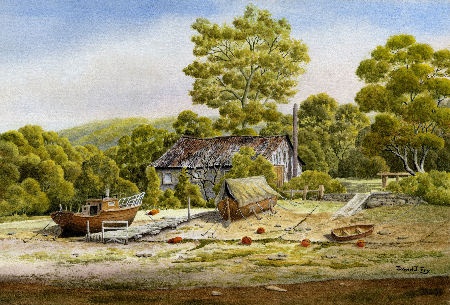 Caernarfon Estuary, North Wales - P771
I did this painting in the studio from a drawing I did when visiting Caernarfon Castle. The scene from the car park captured my imagination and I had to draw it as the old boathouse and discarded boats made such an atractive picture.
Original watercolour, image size 13.5" x 9.5".
Mounted to fit frame size 20" x 16".
Price £245
The signed, embossed limited edition print, mounted to fit frame size 14"x 11"
Price £40